Before Christmas we did a full guild run where we cleared all of Karazhan in about three hours and fifty minutes. That's 5,5 heroic badges per hour. :)
We had a Paladin MT with a druid offtank here and there but mostly the paladin tanked everything. We had 6 dps classes and a paladin and I covered the healing.
Maiden of Virtue was down in 1m 48s.
Curator went down in 3m 15s.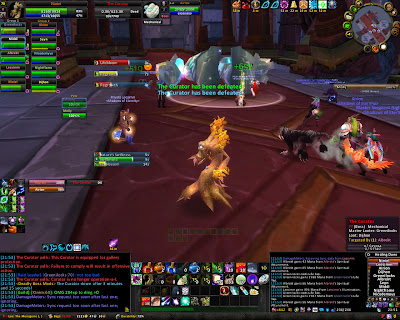 Netherspite was down in 5m 10s.
Prince Malchezaar was down in 4m 30s.
Nightbane was down in 7m 47s.
This was a bit easier than running the instance in full Moonglade set which I did this summer.